Spring is ALMOST here, right?!
I keep telling myself that with these Dreary Seattle Days that seem to be so persistent.
To help it feel a little more springy for you until the sun starts balancing out the rain- here are a FREE lock screen and home screen for your iPhone!
CLICK IMAGES TO BE DIRECTED TO IMAGE TO SAVE- DIRECTIONS BELOW (if you need them)
"Spring" for your Lock Screen
"Spring2" for your Home Screen
Here's How:
Just click the image and you will be redirected to where you can save it from on my website.

If you do it right from your phone, hold your finger down over the image until the menu comes up and click "Save Image".

Then go to your Photos on your home screen and find the image you just saved.

Click on it to open it to full screen size.

Click the arrow in the bottom left corner.
Then click "Use as Wallpaper" in the bottom right corner.
No need to crop or move, just press "Set".
Then use the first one with the large frame in the middle as your Lock Screen. Save "Spring" as your Lock Screen.
Save "Spring2" the one with the Rick Rack as your Home Screen using the same steps above- and
ENJOY!!!
In Need of more Spring?! Here are some of my previous blog posts you might enjoy!
Linked Up Here: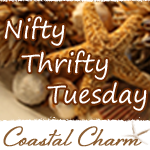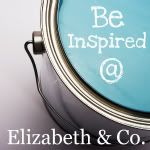 House of Rose